Chiropractor Mission Viejo CA
ADIO Chiropractic
Welcome to ADIO Chiropractic located at 24178 Alicia Parkway in Mission Viejo, CA. We understand that choosing a chiropractor is a big decision. This article will help you learn the basics of chiropractic care. Please don't hesitate to contact our Mission Viejo chiropractors with any further questions you have. We are here to help you achieve your goals.
We love helping people and seeing their lives improve under chiropractic care. We focus on helping your body heal the way it was intended, which is from Above Down Inside Out with state-of-the-art treatment. The way we do that is by using specific scientific adjustments to restore the communication from your brain to your body and vice versa. With proper communication, your body can do amazing things, which brings joy to our lives. We are here for our Mission Viejo, CA community, and surrounding areas in South Orange County; we want to see healthy communities living at the optimal level free of neck and back pain.
Adio Chiropractor treats mothers during pregnancy and their newborns.
Nothing is Greater Than Life!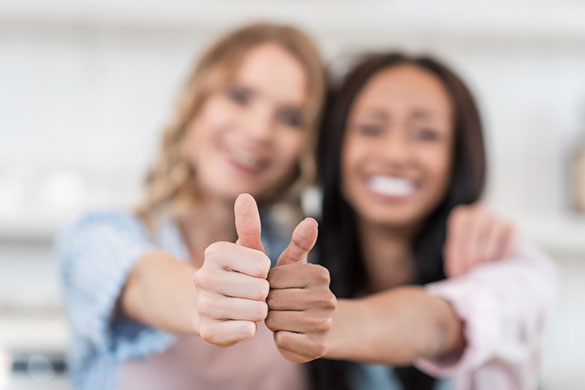 Chiropractic Explained
If you are looking for an explanation of how chiropractic care works this paragraph is for you. A concise scientific explanation of chiropractic is that adjustments directly affect muscle and bone structures by reducing pain and increasing joint motion.
That's a lot to take in, but it is the explanation as to why some chiropractic patients in Mission Viejo report improvement in body function. This is not a claim that chiropractic adjustments treat disease, but it does suggest that some people will see improvements in conditions that are outside of the treatment area.
The Education of a Chiropractor
Most patients don't realize how much education chiropractors in Mission Viejo have. Chiropractors are held to some of the most intense educational standards of any health field. In fact, their education standards are very comparable to that of a medical doctor. After completing a strong emphasis on basic sciences in college, chiropractors attend a four-year chiropractic college. This means that chiropractors are primary care physicians. In other words, you don't have to have a referral to see a chiropractor.
Is chiropractic the right treatment for you? Call our team at ADIO Chiropractic in Mission Viejo. We will do our best to help you reach your goals.
chiropractic care for a better lifestyle
What Kind of Training Does a Mission Viejo Chiropractor Have?
In order to become a chiropractor one must complete a minimum of four years at an accredited chiropractic institution. Before being able to attend chiropractic school, it is required to have an undergraduate degree in a basic science or a number of years of experience in a different but relevant health profession.
Students working through the program to become chiropractors must log at least 4,200 hours in the classroom and also must, at minimum, undergo 1,000 hours of supervised training in a clinic. These supervised hours are used to teach how to diagnose specific conditions and what treatment techniques to use in order to bring the body back to its full potential.